Links Technology Solutions, Inc. joins RF Code Channel Partner Program focused on all-in-one remote environmental monitoring innovation, Sentry

.
AUSTIN, Texas, May 3, 2023 /PRNewswire/ -- RF Code, a pioneer of automated, real-time physical asset lifecycle management and environmental monitoring solutions, today announced a partnership with Links Technology Solutions, Inc. to provide organizations with autonomous, uninterrupted visibility and observability of critical IT in 'lights out' locations at scale. The Illinois-based Managed Service Provider (MSP) is now an officially licensed reseller of RF Code's Sentry device, the company's first Software-as-a-Service (SaaS) innovation for decentralized edge computing locations.
"Sentry is godsent for any MSP dealing with servers and remote client sites with climate-controlled environments. Nobody else out there can offer what RF Code does with Sentry, which not only provides our joint customers with peace of mind regarding remote IT sites, it also gives us a competitive advantage as a Managed Service Provider," said Jim Burke, COO, Links Technology Solutions, Inc. "Now, as both a user as well as a reseller of RF Code's Sentry device, we truly see it as an industry game changer for edge environments thanks to its real-time visibility, affordability, and ability to monitor several IT locations at scale."
Designed to meet the needs of a broader, underserved edge market, Sentry is a simple, scalable, and affordable real-time IT asset and environmental monitoring solution. With just one Sentry console deployed in an edge environment, MSPs and enterprises of all sizes can see, hear, and secure any unmanned edge environment to prevent, mitigate, and remediate IT situations that threaten to disrupt normal business operations.
"Traditional data center solutions don't apply to distributed locations as they are complex, expensive, and present their own unique challenges that are not applicable to remote locations," said Dale Quayle, CEO, RF Code. "First, distributed locations make administration, monitoring, data management, security, status awareness, and general visibility a challenge. Secondly, edge locations run 'lights out' or unsupervised, creating challenges around managing physical access, controlling IT equipment, and the ability to quickly identify and remediate issues when they arise."
Available through direct sales and partner channels, Sentry is RF Code's SaaS innovation for decentralized edge computing locations. To learn more about how Sentry helps MSPs and their customers manage remote IT spaces, please visit https://www.rfcode.com/sentry/environmental-monitoring-msp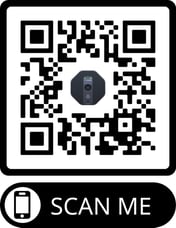 About RF Code
RF Code is an innovator of autonomous asset intelligence solutions. RF Code's real-time, active RFID technology improves IT asset tracking accuracy, full asset lifecycle management, and inventory utilization at data centers and edge locations. Autonomous IT asset tracking and enhancement help RF Code customers eliminate manual error costs, optimize processes, maintain uptime, and comply with regulatory requirements. With patented wire-free active RFID sensors, open APIs, and real-time reporting capabilities, RF Code can be easily integrated with existing IT, facilities, and business systems.
RF Code is based in Austin, TX, and serves over 200 organizations worldwide including Fortune 500, systems integrators, and value-added resellers. Additional information can be found at http://www.rfcode.com.
Media and Analyst Contact
Joe Fox
Intersect Communications, for RF Code
917.428.7676
###