At a recent 7X24 chapter event, Jennifer Cooke of IDC's Data Center Trends & Strategies team presented on a topic that has been steadily gaining attention in the industry: agile data centers.
At their core, data centers are designed to transmit information at an exceptionally fast rate. This is a field where every second of downtime can result in thousands of dollars lost, after all. However, to remain relevant, the role of data centers is being rethought and agile data centers are where many believe the industry is headed. The core of this concept (and Cooke's presentation) is that data centers must move at the speed of business, not IT.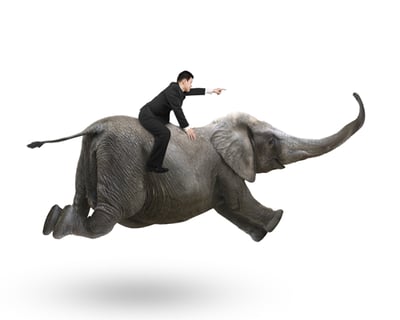 It's not surprising that businesses are demanding increased performance from the data centers they're working with. By 2018, IDC is projecting that there will be an average of five Internet-connected devices being utilized per person. This is not unreasonable, given the increase in mobile users and proliferation of "smart" equipment over the last decade: cell phones (both work and personal), tablets, laptops, gaming consoles, desktop computers, wearables, and even appliances (gone are the days when a refrigerator being connected to the internet would be deemed ridiculous). All of these devices are capturing valuable consumer data; information that businesses need to attain, process, and strategize-on before the competition does. This "need for speed" is causing problems for over-taxed data centers and leading to a mandate for faster deployment times.
To help compensate for this prioritization on speed and services, third-party data centers are being leveraged to assimilate information at a faster rate. New mindsets are creating a shift in focus to IT as pools of resources—concentrating their efforts on how to best utilize the multiple data centers under a business' control for faster service delivery. Additionally, Cooke posits that agile data centers will also transition IT so that service delivery is one of the highest priorities:
The IT function is run as a business, delivering services for other Lines of Business
It will be run as a competitive business model with many options, including outside resources
There is an emphasis on customer needs and outcomes
Financial transparency is improved
IT operational efficiency is increased
The ability to compare all compute options
We've been seeing this gradual data center transformation happen, and the solutions that RF Code has created align well with the agile data center. Most recently, CenterScape provides the Real Time Operational Intelligence that owners and operators of large data centers need to remain competitive under this new model. There is tremendous value in its ability to not only help plan changes to the data center, but also help ensure that those plans are carried out. Because it is forward thinking—the capacity planning and optimization features of CenterScape allow data center managers to plan, measure, adjust and forecast capacity utilization across data center assets and associated infrastructure—engineers have additional control within their facilities over the ever-increasing growth and speed that the agile data center demands.
Additionally, CenterScape's ability to provide location awareness allows for a continuous audit of data center plans, helping to ensure that assets remain in their assigned locations and provide immediate notification if they are moved, causing an unwanted deviation in the plan. CenterScape's architecture also allows for rapid scaling, which can be particularly valuable in global deployments, where changes made toward the agile data center have profound and far-reaching consequences.
Not to be overlooked, as more data centers grow and transition, the tracking, auditing, and lifecycle management of its assets becomes even more important to effective planning. This has been a core belief and service of RF Code for years, and is fundamental to companies that are beginning to adopt the agile data center model.
While the tech landscape is always changing, it's clear that the amount of data consumers are producing continues to grow in size and variety. In addition to the volume of information that businesses are trying to capture, the speed in which it is assimilated has become a valuable commodity. Because of this, the traditional role of data centers is seeing its own evolution. As the agile data center increases in adoption, we are all waiting to see how the changes created by this model and the new role of IT will affect us in the future.
---
Learn more about hidden factors that could be driving up costs within your data center. Download our eBook today.