Earlier this month CIO Insight published a brief feature highlighting the top ten business priorities for data enter professionals in 2013. Based on the findings from the Uptime Institute Network's annual survey of data center professionals, the feature noted that data center professionals need to "find better ways to increase the agility of their operations, to help their organizations adeptly adjust to rapidly shifting business conditions [and need to find] new options to do more with less--as in less energy usage."
A look at the business value-related items that are on data center personnel's minds reveals some interesting--if not unexpected--information. While the list includes some broad (and perhaps a bit vague) goals like "delivering value to the customer" the majority of the findings support a growing awareness of just how important data center efficiency is becoming to C-level personnel.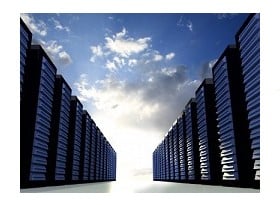 As any data center professional would expect, addressing the rising costs of energy in the face of ever increasing data center density is of great concern to the C-level "bean counters." Not only is energy cost noted, but other energy monitoring and optimization activities such as capacity planning and the need for improved power utilization metrics, indicating an understanding that efficiency and optimization isn't necessarily strictly about reducing costs, but of ensuring that the data center is providing the best "bang for the buck."
It's also notable that this focus on efficiency isn't limited to the well-understood need for optimized power and cooling as a way to lower operating expenses. Asset management (along with other goals that rely on well-defined asset management policies such as data center capacity planning and expansion, IT and facilities alignment, and data center consolidation efforts) is clearly understood to be crucial to increasing the efficiency of a data center. In all, seven of the ten priorities cited by the survey respondents are directly related to asset management and environmental/power monitoring activities. (And if you consider the retention and proper utilization of skilled data center personnel to be at least somewhat dependent on efficient asset management processes--I certainly do--you could make an argument for eight!).
What I find especially interesting, though, is that nearly all of these priorities rely on proper instrumentation and automation. Certainly nearly any data center manager would assert that cooling and power optimization requires a constant flow of data delivered by sensors reporting temperature, humidity, air flow/pressure, power usage, and so forth to properly monitor and manage power and cooling in the data center. As a representative of a company that offers a wide variety of affordable and easy to deploy wire-free environmental sensors I enthusiastically agree.
But it's also important to recognize that asset management and asset management–aligned tasks like capacity planning and change management can only be successful when information about assets and their locations within the data center is reliable and easily verifiable--something that traditional manual data collection processes (i.e. clipboards and spreadsheets, bar codes, passive RFID tags and so on) simply do not provide. Only real-time asset management solutions like those from RF Code provide a fully automated inventory data feed. This constant flow of accurate, rack-level asset location information ensures that the information you need to properly manage data center assets and capacity planning tasks is available on demand, 24/7.
So are you ready to learn more about how RF Code can help you achieve your data center business priorities in the coming year? Download our free white paper, Maximizing your Data Center Infrastructure: Centralized Management and Wire-Free Environmental Monitoring, and get started today.