Over the past twenty years, the growth of Professional Services in the IT industry has enjoyed dramatic growth, outpacing the growth rate of both hardware and software, and more than doubling in size over the past 10 years, according to Code and Data, Inc. The reasons for this level of growth are well understood: professional services provides the IT manager with the ability to quickly allocate experienced, specialized talent with high productivity rates onto different IT projects, with the added benefit of freeing up IT managers to focus on issues related to the core business of their companies.
A relatively new Professional Services offering being provided by many services companies is IT Asset Management, or ITAM. At the same time as the IT paradigm shifts to cloud computing and virtualization, IT managers are under enormous pressure to cut costs and increase efficiency. Effective ITAM is a critical solution to both trends, because ITAM gives you complete control of the physical, financial, and contractual attributes of your computing systems and network devices. With ITAM, you know precisely:
What you own

Where your systems and devices are located

Whether they are being efficiently utilized and allocated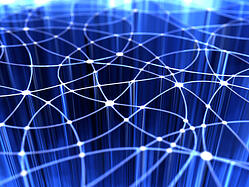 In the same way that the general IT industry has benefited from Services, implementing or improving your ITAM solution will benefit by utilizing ITAM Professional Services. Leveraging services provides the perk of experienced asset management talent, who will provide you with the best possible ITAM solution. A successful ITAM services engagement allows you to:
Get the best possible Return on Investment

Maximize the lifecycle of your assets

Help devise effective solutions for managing your assets

Custom tailor your solution to specific business requirements or 3rd party software packages

Provide a knowledgeable assessment of risks and vulnerabilities
There are several Services Models that can be used in an ITAM deployment:
In the first model, a professional services team can provide the initial installation and startup of an ITAM solution. This includes evaluating the IT environment and business needs, and tailoring the solution to maximize its effectiveness. Before the services team wraps up and leaves, they will educate the IT team on the ITAM solution and the process for effective asset management.
In the second model, the entire ITAM process can be operated as a Managed Service, meaning that a professional services company will not only do the initial install and startup of an ITAM solution, but also remain on site for a contracted period of time to operate the solution, and ensure compliance with a set of predetermined requirements. The benefit of operating as a Managed Service is that the cost of having an effective and successful ITAM solution is fixed, and there is no need to allocate additional IT resources internally.
The final ITAM services model is providing periodic professional services, providing help to an existing IT organization for tasks such as asset recovery or physical inventory.
RF Code's active RFID ITAM solution is ready for utilization for any of these services. We offer in-house Professional Services for installation of our products, as well as providing lab based services to do custom software integration or modifications. In addition, we have a network of 3rd party services providers to provide the full range of ITAM services.
Your RF Code sales representative is ready and available to discuss with you the benefits of our ITAM solution, and the options available to you to implement with Professional Services.