This blog entry was originally posted by Xiaotang Ma from our partner, Server Tech Inc. We've seen a lot of negative PR around downtime lately, affecting the likes of American Airlines, LinkedIn, and as of yesterday, the French government. Both the aforementioned disasters and the information contained in this blog highlight the importance of maintaining uptime. Even the slight increase from 99.9% to 100% availability could be the difference between a costly, publicized failure and assurance. Here are some statistics we've come across recently which support this: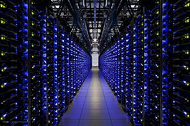 According to RightScale, the average downtime duration is 7.5 hours.

According to the National Archives and Records administration in Washington, 93% of businesses that experienced downtime for more than 10 days went bankrupt in less than a year.

According to the Ponemon Institute, the cost of downtime is approximately $5,600 per minute.
Our integrations with leading DCIM partners such as Server Tech Inc can help take you from downtime to uptime, even if your availability only increases by 1%. Learn about our integration solution here.
- - -
I finally decided to upgrade to a PlayStation 3 last summer after six years of quality video game time with my PS2. I was amazed at the awesome new features the PS3 offered, but what I liked the most were the cool things you can download from the PlayStation Store, which included games, apps and even movies. However, I have noticed a few instances where I could not get on the network to download things because of server downtime.
Although it didn't bother me very much, but it did bring up a good question: What might be some potential consequences if a company like Google experienced server downtime like this?
The Telecommunications Industry Association (TIA) is an organization accredited by the American National Standards Institute (ANSI)to develop industry standards for different information/communication technology products, which includes data centers. In 2005, the ANSI/TIA-942 was published, which created four different tiers for data centers. There are various differences between different tiered data centers, but for this blog post, we'll just go briefly go over the availability, which is reflected in the table below.
As you can see, the percentage of uptime between a Tier 1 and a Tier 4 data center appear to have a very minimal difference of 0.324%. However, when you take into consideration the number of minutes in a year, a Tier 1 data center will have 28.44 more hours of downtime than a Tier 4.
| | | | |
| --- | --- | --- | --- |
| Type | % Availability | Downtime (min) | Downtime (hrs) |
| Tier 1 | 99.671% | 1,730.37 | 28.84 |
| Tier 2 | 99.741% | 1,362.21 | 22.70 |
| Tier 3 | 99.982% | 94.67 | 1.58 |
| Tier 4 | 99.995% | 26.30 | 0.44 |
When selecting a tier to fit your business needs, some important questions to ask might be "Can my organization afford this many hours of downtime?" and "What are the potential consequences for this amount of downtime?" For example, large companies in the banking and healthcare industries will not likely opt for a Tier 1 data center due to the potential implications of prolonged downtime. It is imperative for data center administrators to be able to ask the right questions and select the most cost-effective option that fits organizational/industry business needs.
What are your thoughts? Please feel free to share in the comments.