This was a lesson Digital Fortress quickly learned when a $60,000 air conditioning unit was leaking silently, spilling over 25 pounds of refrigerant across the data center. Its own systems showed 100% efficiency, the reality was the opposite. Failure was imminent.
It is an all too common story for co-location companies. They default to 'hope' as a strategy, believing a facility will continue operating stably, rather than investing in solutions that prove it is to customers with cold-hard data.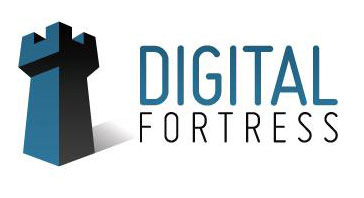 As a co-location provider, your business is built on your reputation. Facility efficiency, thermal governance and ensuring availability keep your bottom line healthy. If a server fails, your business can fail. As Scott Gamble, Digital Fortress' IT Manager says, "ten minutes can be the difference between things being OK and a serious problem."
Digital Fortress depends on this sensitive balance. Its customers expect it to provide adequate power and cooling as well as 100% visibility about co-located assets.
Shoring up the Fortress' Defenses
Digital Fortress adapted its management model to ensure disaster situations like the above would never happen again. Customers had already begun requesting real-time data about facility conditions. They wanted to know that Digital Fortress' environment could cope with current and future capacity.
With RF Code sensors, Digital Fortress was able to provide clear intelligence about current conditions. But the benefits go much further than just meeting customer requests. Digital Fortress can:
Assure customers that assets are safe, stable and located within an intelligently run facility
Pursue a strategy of disaster prevention and avoidance, rather than recovery
Drive efficiency improvements and cost savings across the entire business
Effectively manage capacity and associated environmental conditions
Eradicate temperature fluctuations and accurately detect leaks and other complications
Outcomes like these are only possible with a solution like ours, where advanced software capabilities combine with sensor instrumentation to provide a complete and live overview of the full environment.
Integration with other systems is critical for guaranteeing complete operational control - facilities management; traditional DCIM; power, water and cooling distribution - something Digital Fortress has already implemented – BMS; enterprise resource planning platforms -- all are necessary.
Digital and Financial Results
It took just 6 days for Digital Fortress to realize the benefits of RF Code. Gamble was able to single-handedly deploy the solution, creating positive results like:
Leak detection, insight that was acted upon instantly for disaster prevention
Eradication of an 11 degree temperature fluctuation
Holistic view of the overall environment for increased efficiency
Simplified cooling and energy configuration and management
A significant reduction in energy usage and maintenance costs
According to Gamble, most beneficial was C-level buy-in and financial sustainability: "[Senior management] didn't want a giant bill all at once. They wanted to know that they could invest a little at a time over the course of the year. It helps with spending. It helps with the budget."
This financial clarity has resulted in Digital Fortress choosing to invest in our personnel tracking solutions in the near-future, which will give it both operational and physical security. "Security is a big concern for us and while all our vendors have been vetted, it is always good to have that kind of visibility into where people are at any given time," concluded Gamble.
To learn more about Digital Fortress' success with RF Code, read our case study. Its story was recently covered in the RFID Journal.