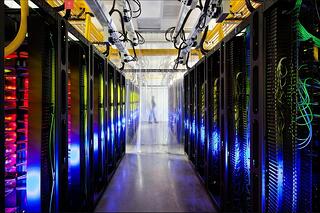 One of the fundamental rules of business is to reduce costs wherever possible in order to maximize profits and remain competitive in the marketplace. This methodology can apply to any number of areas: manufacturing, hardline vendor negotiations, bulk purchasing, asset management, etc. Data centers are not immune and are increasingly being asked to streamline operational processes while simultaneously expand capacity. In the 21st century, data centers have become one of the most malleable and impactful tools in a company's tool belt—a central hub in which both the concerns of executive staff and IT staff can be addressed and successfully met. As a result, careful planning of the data center can make a huge impact on the profitability of an organization through four primary functions:
Corporate Operations: As the way we use our devices and business models change, so do the ways in which we work. As virtual work environments lead to remote employees, data-driven virtual management systems are increasingly becoming the answer to reducing energy and costs.

Thanks to the adoption of cloud technology, data centers increasingly have flexibility in how they deploy, pay for, integrate with and scale critical systems, like asset management and environmental monitoring. Because of this, organizations can reduce spending on overhead items like office space and insurance.
Efficiency: Though the data center can serve as a driver for more cost-effective operational solutions, it can also serve as a huge line item due to enormous energy costs and the exponential growth of data. Therefore, organizations are investing in management solutions to reduce waste and data sprawl in order to maximize efficiency. Thanks to the creation of products designed with predictive analysis capabilities that can integrate seamlessly with, and improve the functionality of, existing data center management systems, data center operators have begun to proactively address questions with their efficiency before being asked.
Security: Security breaches can result in huge negative swings in public relations, financial impact, and corporate stability. There is no alarm system, barbed wire fence, or moats that can hold back digital theft, so as companies increasingly pioneer new, unstable digital platforms, data security has become one of the most single impactful factors to modern organizations.

Data center monitoring, maintenance, and expertise of the operations staff is crucial to complying to data privacy regulation standards such as the Payment Card Industry (PCI) Data Security Standard (DSS) and 2009's Health Information Technology for Economic and Clinical Health (HITECH). But what happens when data becomes lost or compromised from within data centers? Whereas criminal attacks can be more newsworthy, most security needs to look inward. Human error and system glitches (lost connectivity, misplaced servers, etc.) accounted for nearly two-thirds of all data breaches globally within 2012 and often result in much more costly results.
Customer Experience: Maintaining uptime is difficult, but customers simply aren't sympathetic to the challenges organizations face in maintaining their digital platforms. In today's connected society, even data centers can have a major impact on the online reputation of the organizations they support. For example, more and more Fortune 500 companies (like Google and Facebook) are running environmental campaigns focusing on their energy efficient data centers.
However, the most obvious way that data centers directly affect the customer experience and reputation of an organization is through downtime. Even the smallest amount of planned downtime can severely damage public perception of online services, with the Aberdeen Group estimating the cost of downtime for the average company at $150,000 per hour. Therefore, investment in green and efficient data centers that prevent time offline is a mandatory investment in your reputation and bottom line.
With the data center increasingly making a direct impact on the bottom line, corporate reputation, operational efficiency, and customer experience, optimization of a data center's management, monitoring, and planning is becoming increasingly necessary. Because of this, the power to make the positive changes necessary for organizations to remain competitive is no longer found in the boardroom, but in the IT staff. Welcome to Business 2.0.