Hewlett Packard Enterprise (HPE) has completed its first few weeks as a separate company. According to sources, the change process was a year in the making. From an industry perspective, HP's strategic decision to split into two companies raises several interesting questions:
When IT is concerned, how does a business of HP's scale actually navigate such a change?

Secondly, could this development affect the overall data center market?
Mergers, acquisitions and corporate restructuring are extremely complex processes, regardless of the size of the business involved. Once the decision has been made, a company with even a modest workforce will suddenly face a whole host of IT decisions. These can range from intensive, time-critical choices with far-reaching consequences, to longer term strategic planning encompassing multiple departments and operational areas.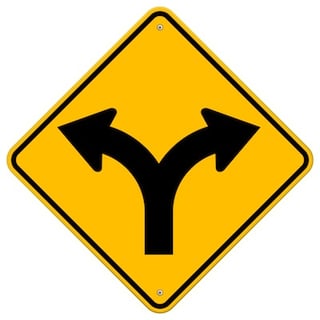 HP is a fascinating example. In Q2 of 2015 its workforce numbered 302,000 - this is a massive number of people from an IT and technical perspective. Each worker has their own working preferences, corporate applications they use, departmental IT requirements, cloud performance expectations and associated infrastructure demands. These considerations quickly filter through to the data center team as not only do they have to maintain service availability, but also support the CIO's objectives during the change process.
Furthermore, large-scale changes in any data center environment can take months, sometimes years, and they can never impact customer services. However, one crucial point is that with real-time asset visibility and environmental monitoring, a business can actually transform data center challenges into opportunities for greater efficiency and cost reductions.
For example, lower-level management strategies might increase in priority as senior managers are pressured to hit the ground running with cost saving initiatives. Facility and asset consolidation may become a more pressing goal as the company reassesses its data processing demands both for its workforce and customers. Data center assets and capacity might even be a C-suite debate as decisions are made on how capital assets should be spread across the two businesses.
Two for the Price of One
Another result could be altered perceptions of how the company is positioned in the market. After all, one of the main driving forces behind the split is Hewlett Packard Enterprise's focus on broader IT services. As Jessica Davis of InformationWeek said, "[Hewlett Packard Enterprise is a] $53 billion back-end infrastructure business, which includes the company's cloud efforts, security, big data, infrastructure, and workplace productivity."
With this change, Hewlett Packard Enterprise has made a move to strengthen its value proposition to enterprises looking for enterprise-grade cloud and infrastructure solutions. The forming of two companies should enable the organization to adapt faster to market changes and to scale its own infrastructure in line with customer demands.
It will be interesting to see how end-users react and whether they begin to allocate more of their budgets towards more Hewlett Packard Enterprise's products and services, especially within the data center.
The Wall Street Journal raised one particularly compelling point, "Hewlett Packard Enterprise's challenge will be to attract corporate buyers, who increasingly look to cloud-computing technology offered by the likes of Amazon.com Inc. and Microsoft Corp. Last week, H-P abandoned a five-year effort to build a competitor to Amazon's AWS cloud service, leaving Hewlett Packard Enterprise with nothing to offer in that area."
What awaits in the future? Only time will tell.
---
Wire-free sensor networks boost productivity, improve operational management, and reduce OpEx. Download this eBook and learn more.