We are pleased to announce that RF Code has made the CRN 2016 Data Center 100 in the Data Center Tool Providers list for the second year in a row.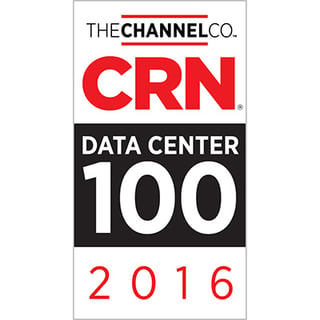 The annual list recognizes technology suppliers that excel at powering, supporting and protecting the complex and demanding data centers on which today's businesses rely. To be part of the list for another year is a great achievement and demonstrates the strength of our solutions.
We are always seeking innovative ways in which we can increase the insight we provide customers and their data center teams. This comes from a clear product roadmap built around customer value, strong partner relationships and powerful integrations that deliver an excellent level of service to all aspects of operations.
Our integrations with native data center systems, IT service management solutions and DCIM platforms is one of the main reasons we were selected by CRN.
Since last year's listing we have continued to focus on how we can enable organizations to manage their facilities even more efficiently. We successfully launched CenterScape and CenterScape Cloud, part of our leading asset management and environmental monitoring solution for the data center, to provide even greater end-to-end visibility for on-premise and colocation facilities.
We realize the data center is evolving at a rapid pace and that a facility's business value is being assessed more than ever before. Our flexible technical framework and internet connected wire-free sensors enable us to offer the operational insight that organizations need and their customers demand. The prospective benefits are covered by Ashwin Kotian in his recent article for Business Solutions.
As he said, "Because of these challenges, operations departments are now looking for new approaches to manage disparate systems and sensitive locations. The best approach is to untether yourself from wires and consider a wire-free alternative."
Learn more about how you can leverage this trend as an RF Code partner here.