Continuing our series of blogs on how RTOI (Real-Time Operational Intelligence) can increase data center value and return, we take a look at reducing costs and increasing the accuracy of audits.
Insurance, compliance, and ROI all depend on continuous knowledge of your asset inventory.
An Intel survey of data center managers revealed 43% still use manual methods for capacity planning and forecasting. Many admitted to using spreadsheets and tape measures to assess their facilities. It does seem slightly ironic that the facility used to power a business's most advanced technologies could be monitored using such outdated, basic tools.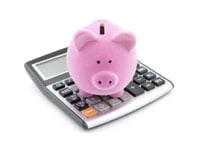 Manual audit methods are time consuming, expensive, error prone, and their results are out of date the minute they are completed. As we've discussed previously, without appropriate asset management and tracking, equipment can go missing in transit or simply sit in storage gathering dust and costing the company.
With hybrid data center estates and constantly changing environments, the need for accurate, real-time asset tracking is more important than ever. Data center managers are accountable for not only monitoring and maintaining assets but providing solutions and suggestions to reduce the running costs of facilities.
With RTOI automated management and tracking, every asset in your data center is continuously reconciled, auditable and verifiable in real-time.
This provides detailed insight of all assets across the data center, prevents costly overprovisioning of assets and ensures data center managers can provide reports to the C-suite to demonstrate and improve data center value.
RTOI also saves time, eliminating the lengthy manual process of walking around the data center and freeing up data center employees' time to focus on other tasks. It can also help to determine potential asset faults before they become a problem, reducing downtime and the cost of broken equipment.
What will the additional time and budget mean for your bottom line? Want more? Download the full eBook right now here.